You can read past information which was introduced as Katano's latest news here.
2018
Katano Marathon 2018 – Re:born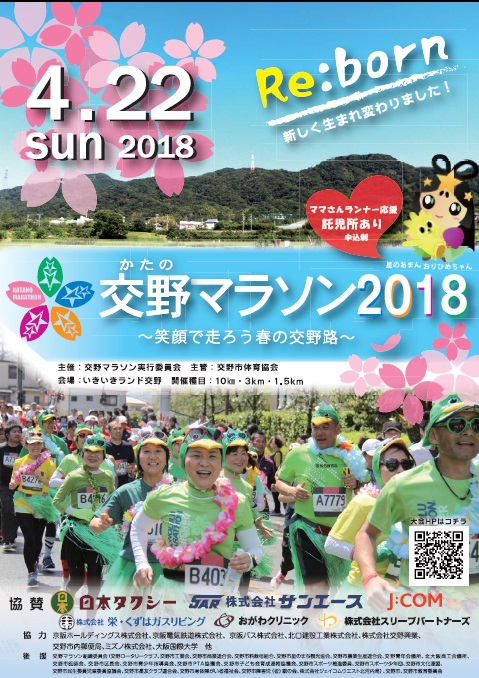 A new sports event will be held on April 22nd 2018. It is Katano Marathon 2018 – Re:born.
Katano Marathon 2018 is a major sports event which succeeds and develops the historical fruits of the marathon event from 2011 to 2016. In the previous event, more than 7000 runners enjoyed a Katano's spring road.
Although the previous event unfortunately finished in 2016, Katano decided to restart the new marathon event in 2018. Katano Marathon 2018 is underpinned not by a specific company but by people and local organisations.
The entry of Katano Marathon 2018 has kicked off from October 15th. Running courses are distinguished into three categories – 10km, 3km, and 1.5km. The entry finishes on February 28th 2018.
You can apply for Katano Marathon 2018 from the official website or at Katano Ikiiki Land.
Katano Marathon 2018 URL: http://katano-marathon.com
Katano Ikiiki Land
Daito City One Day Free Consultation Service for Foreign Residents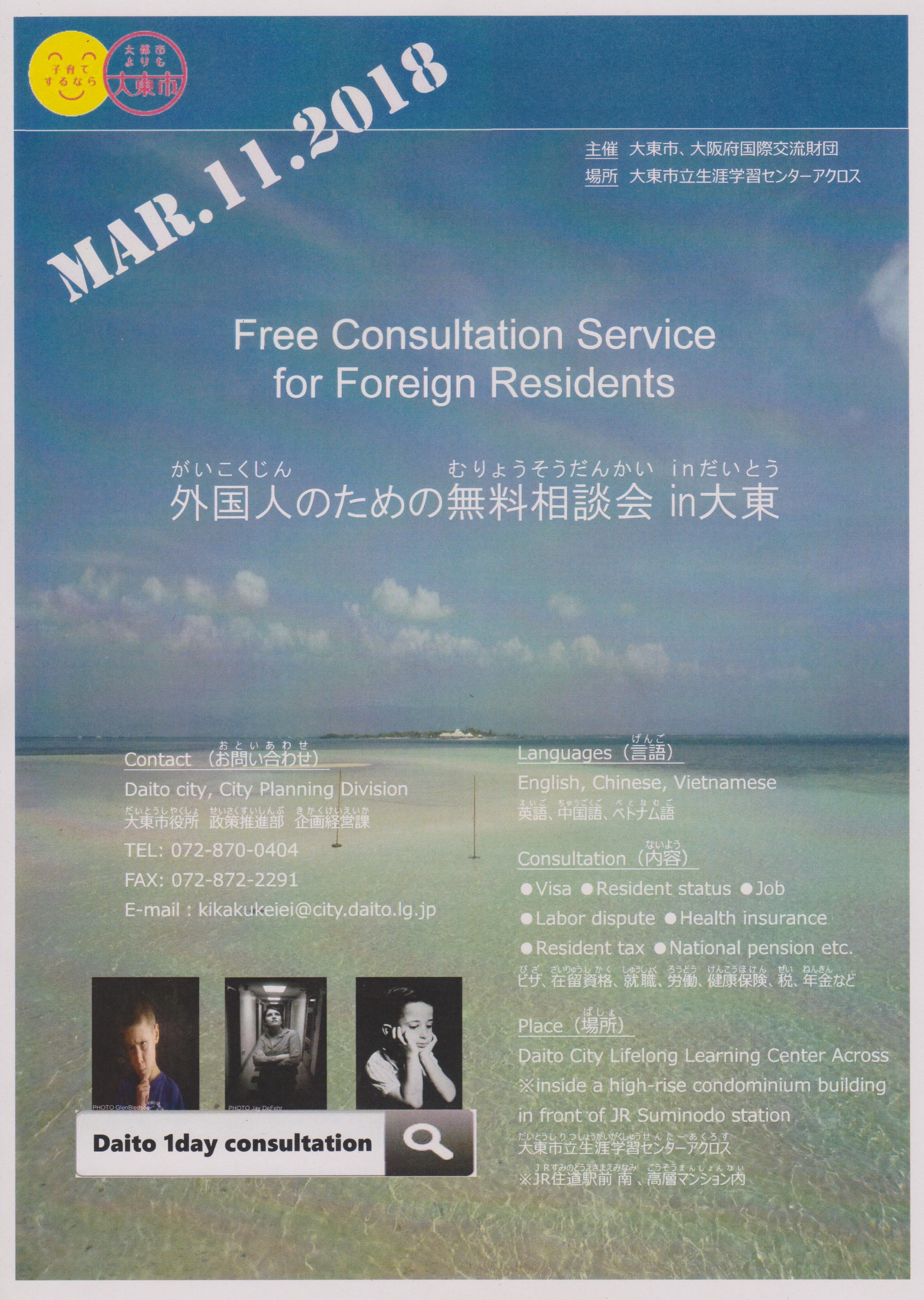 Daito City will host one day free consultation service for foreign residents including neighbouring cities on March 11th. In the free consultation service, professional consultants such as administrative scrivener and public officer will give you sound advices about various issues you are facing in your daily life in Japan.
If you have any troubles such as labour issue, educational issue, and social welfare issue, let's listen to the professional advices in this event before despairing.
This consultation service can be used in English, Chinese, Vietnamese, and Japanese.
The event place is Daito City Lifelong Learning Centre (nickname: "Across"). The nearest station is JR Suminodo Station.
For more information, please contact City Planning Division of Daito City Council.
Tel. 072-870-0404 Fax. 072-872-2291
Email. kikakukeiei@city.daito.lg.jp