In Katano, there are 4 Jr. high schools depending on their areas. One of them, Katano Daini Jr. High School, was established in 1972 and marked the 50th anniversary in April 2021. So far, about 13,000 students left from the school.
Katano Daini Jr. High School basically accepts students who graduate from Kuraji primary school or Kozu primary school. In total, 639 students are attending the school (as of December 1st 2021).
Katano Daini Jr. High School organises some school-original events. For example, the chorus festival is one of the big autumn events and is held at a large music concert hall such as Hirakata Civic Hall and Moriguchi Energy Hall. For the festival, students repeatedly practice singing to master a variety of music including classics, folks, children's songs, and pop-music. In addition, the students are given various roles such as conductors, solo singers, and dancers. The festival can be said to be a "Student-centred Concert".
For this article, I interviewed the Chair of Katano Daini Jr. High School's PTA – Mr. Mitsuru Wariishi, Mr. Toshihiro Kado, Ms. Midori Hayashi, and Mr. Yukitaka Kawakatsu on November 6th 2021. They are the chief members who celebrate the 50th anniversary events. Mr. Kado is in charge of public communication of the special committee I mention below.
To congratulate on the 50th anniversary of the school, a special committee was formed in November 2020. Mr. Wariishi was appointed as the chair of the committee. It consists of 23 members including the school principal, the vice school principal, alumni members, and other local school support organisations. One of the participants left from the school as the second generation students.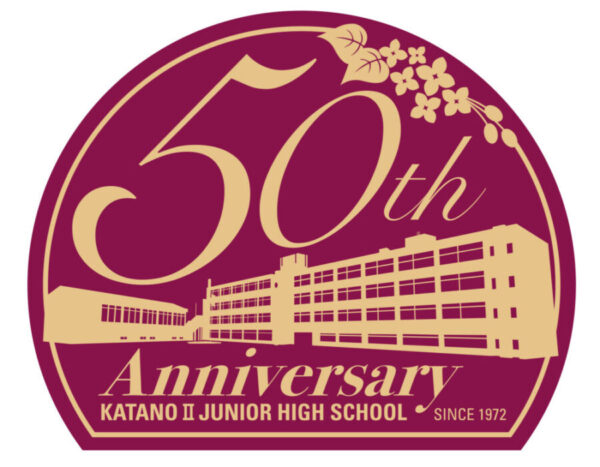 The special committee holds monthly meetings since November 2020 and discusses what anniversary events should be hosted or supported. So far, some anniversary events such as balloon release and human formation were conducted. In the balloon release event on November 9th, particularly, the special committee invited secret guests – the comedy duo "Plus Minus" for the students. One of them, Mr. Yoshimasa Iwahashi, is a graduate of Katano Daini Jr. High School. He is also one of the honorary ambassadors of the Katano 50th anniversary of municipalisation. When Mr. Iwahashi and his duo partner, Mr. Takashi Kanemitsu, appeared in front of students, the gymnastic hall was embraced by surprise and joy.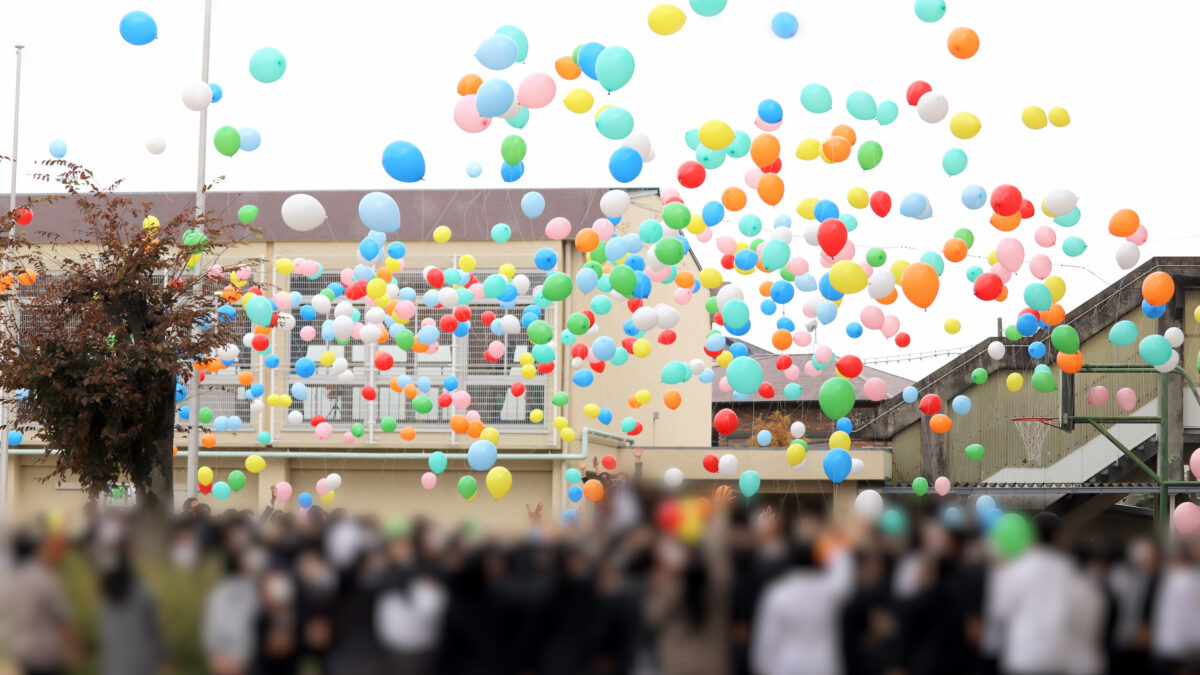 According to Mr. Kado, the students are very glad to participate in those anniversary events. In particular, over recent two years, there are many restrictions for the school to organise large-scale events because of the spread of novel coronavirus infections. Before the special committee hosted the human formation event in October, for example, the students were not allowed to gather at the same place, particularly indoors. However, the human formation needed to be photographed from the sky. In other words, it was an outdoor event whose restriction was relatively milder than indoor one. Consequently, the human formation was the first collective event since the new school year started in April.
Mr. Wariishi says "through our anniversary events, we would like to show children that we can go forward to our goals even in any daunting situations like now". "Fortunately, our special committee has very talented members. For example, someone is very good at recording what we speak in our meetings or at making a time table for our event schedule. Another person has an accounting skill. To achieve unforgettable 50th anniversary for the children, as a kind of a designer, I would like to cooperate with those talented members". Mr. Wariishi is well-known as an outstanding professional designer in Katano.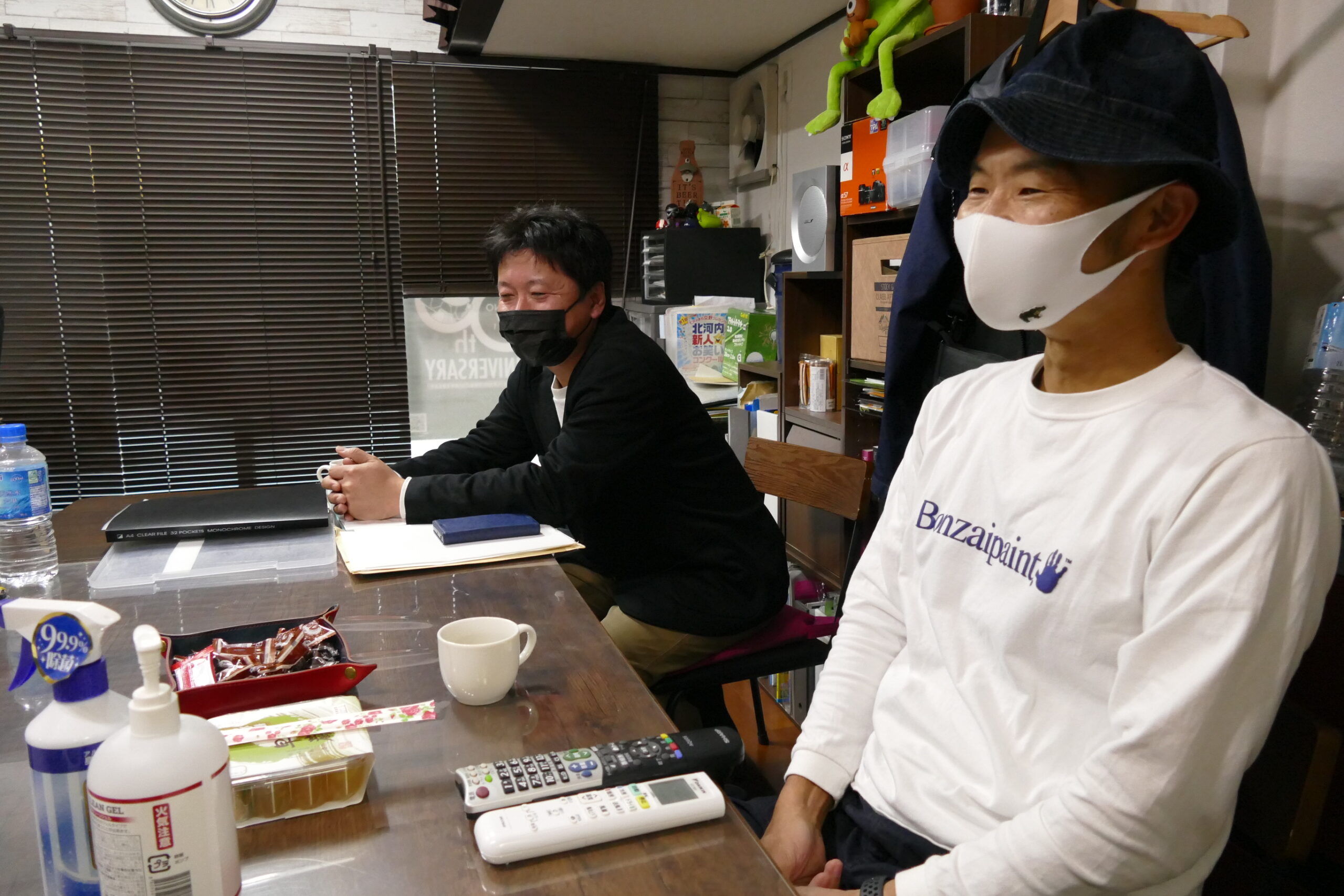 "I was asked to write essays for the 20th & 30th school anniversaries" Mr. Kado says. He used to be the student body president in the Jr. high school. He also says "I would like to thank past parents for having succeeded the history of the school. In addition, I would like to express my gratitude to Mr. Wariishi who is making a lot of efforts for the 50th anniversary as our leader. I will help the special committee and him as much as possible".
Ms. Hayashi says "I am very glad to get involved in Katano Daini Jr. High School not only as a student but also as a parent". "I will continue to support the anniversary events and the school".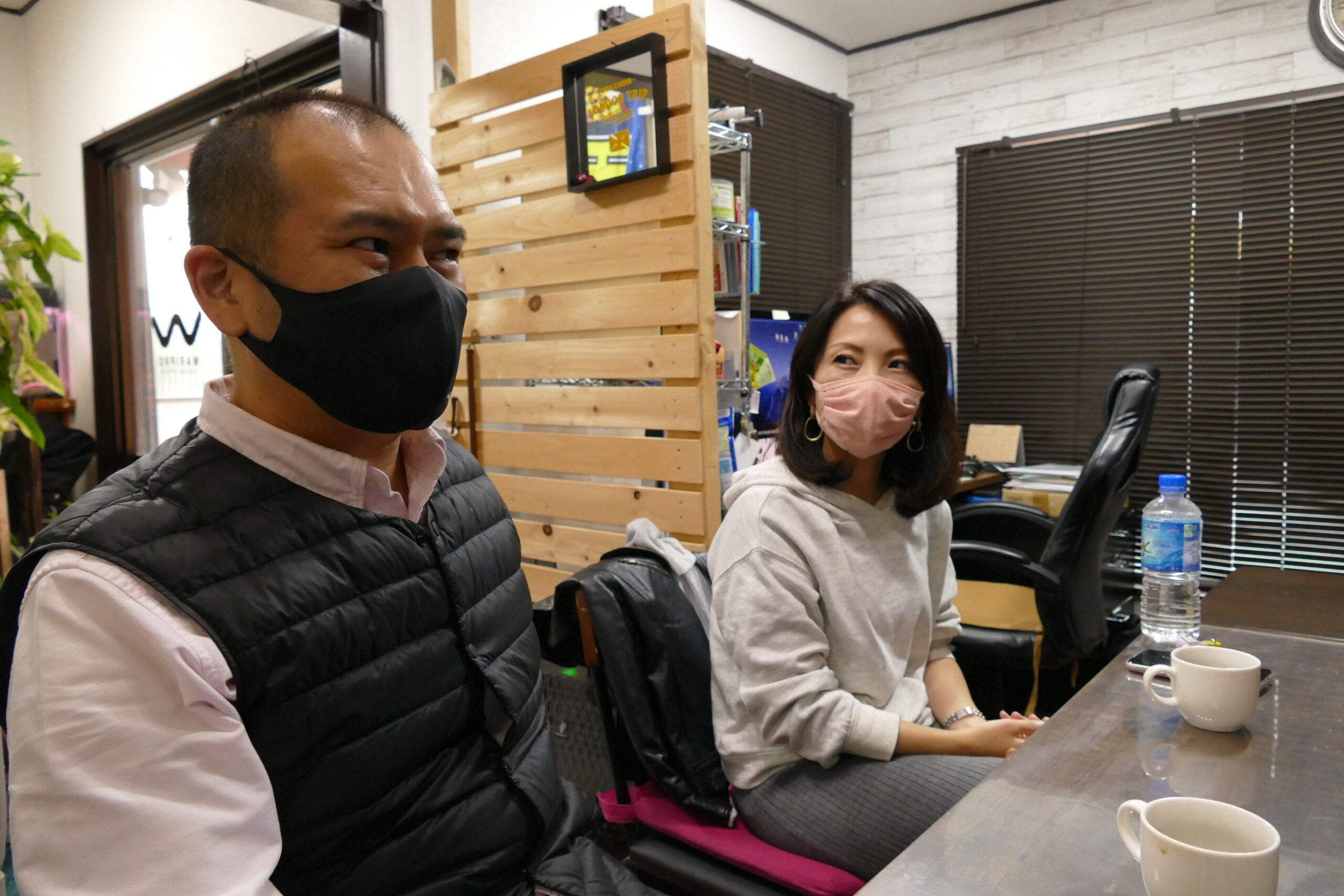 Mr. Kawakatsu says "My wife and I are graduates of Katano Daini Jr. High School. In addition, our children attend the same school. For the 50th birthday, not only school OBs and OGs but also local people are gathering beyond generations. They energetically commit anniversary events for the school. This is great, I believe. To make the 50th anniversary events success, I will also do my utmost through cooperating with the special committee and the school".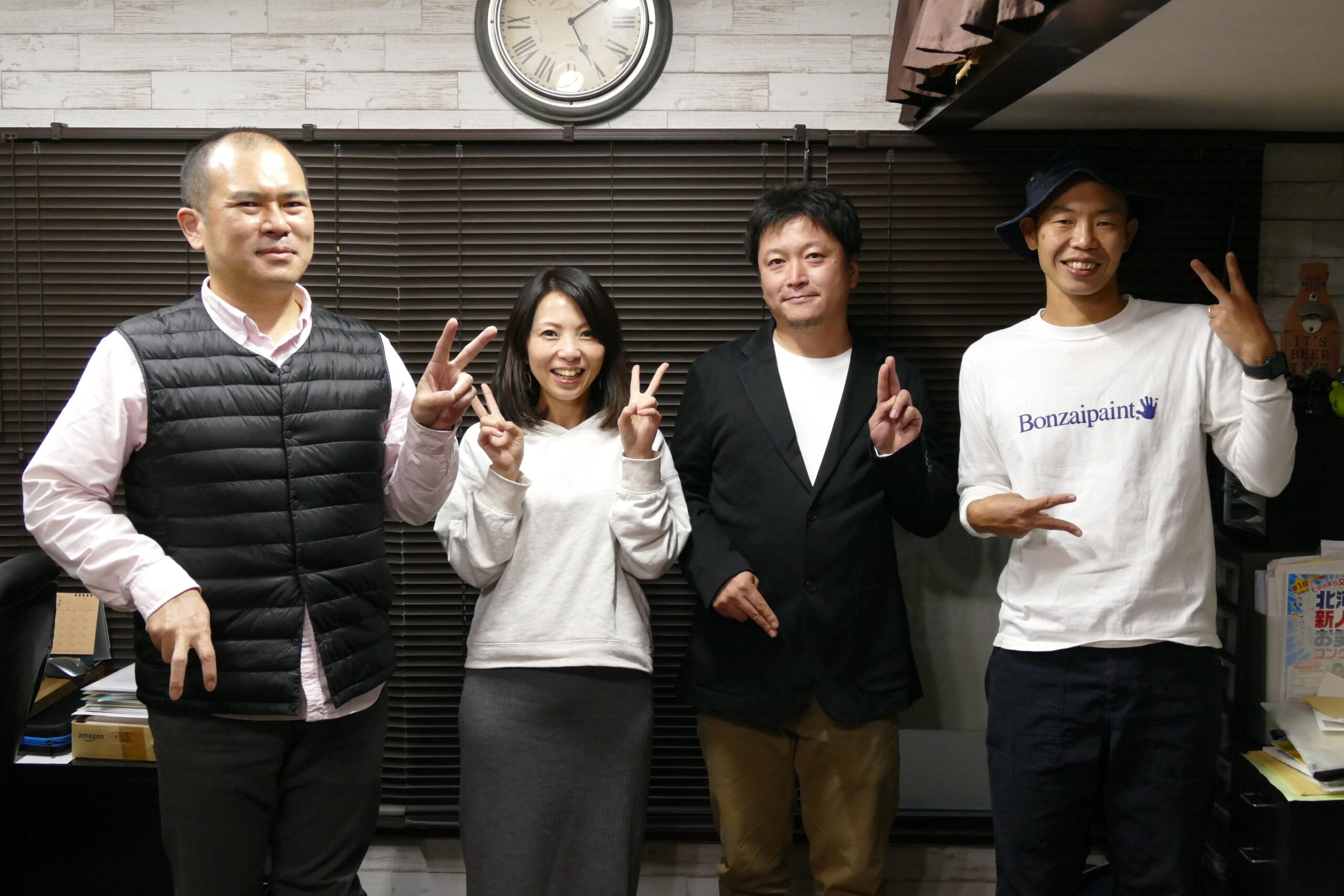 In this interview, I am confirmed that Katano Daini Jr. High School is beloved not only by school OBs and OGs but also by many local people. In the current situation, large or small events are cancelled by severe regulations to avoid the spread of coronavirus infections. However, the members of the special committee for the 50th anniversary never decline to celebrate anniversary events for the students and the school. If the special committee members and other local people have lost their energies and passions because of COVID-19, the 50th anniversary events may be ritual ceremonies. In addition to their drives, of course, I should point out that cooperation and participation by students and teachers are playing significant roles to success the anniversary events.
As one of the school OBs and OGs, I hope that the 50th anniversary events will become unforgettable for the students and school.
Facebook Page of the special cheering team for the 50th anniversary of Katano Daini Jr. High School
https://www.facebook.com/groups/50thanvkatano2jhs
(Acknowledgement)
I would like to thank Mr. Mitsuru Wariishi, Mr. Toshiyuki, Ms. Midori Hayashi, and Mr. Yukitaka Kawakatsu for taking their precious times for my interview. Moreover, I also would like to express my gratitude to Katano Education Board and Katano Daini Jr. High School. They kindly told me the history of the school.