There are two lines in Katano City; JR Line and Keihan Line.
JR Line
There are three stations of the JR Gakken Toshi Line in and near Katano City; Hoshida, Kawachi Iwafune, and Tsuda.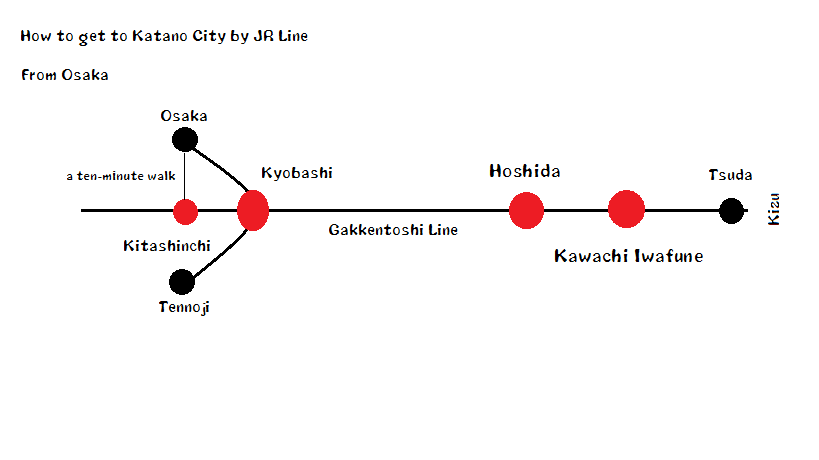 Keihan Line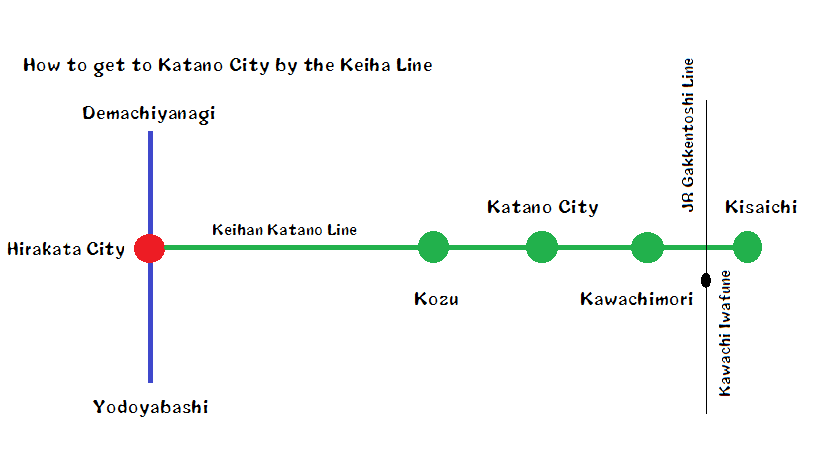 The Keihan Katano Line runs between Hirakata and Kisaichi. There are four stations of the Keihan Katano Line in Katano City; Kozu, Katanoshi, Kawachi Mori, Kisaichi.
For further information, please click here.
Keihan Railway (English) http://www.keihan.co.jp/en