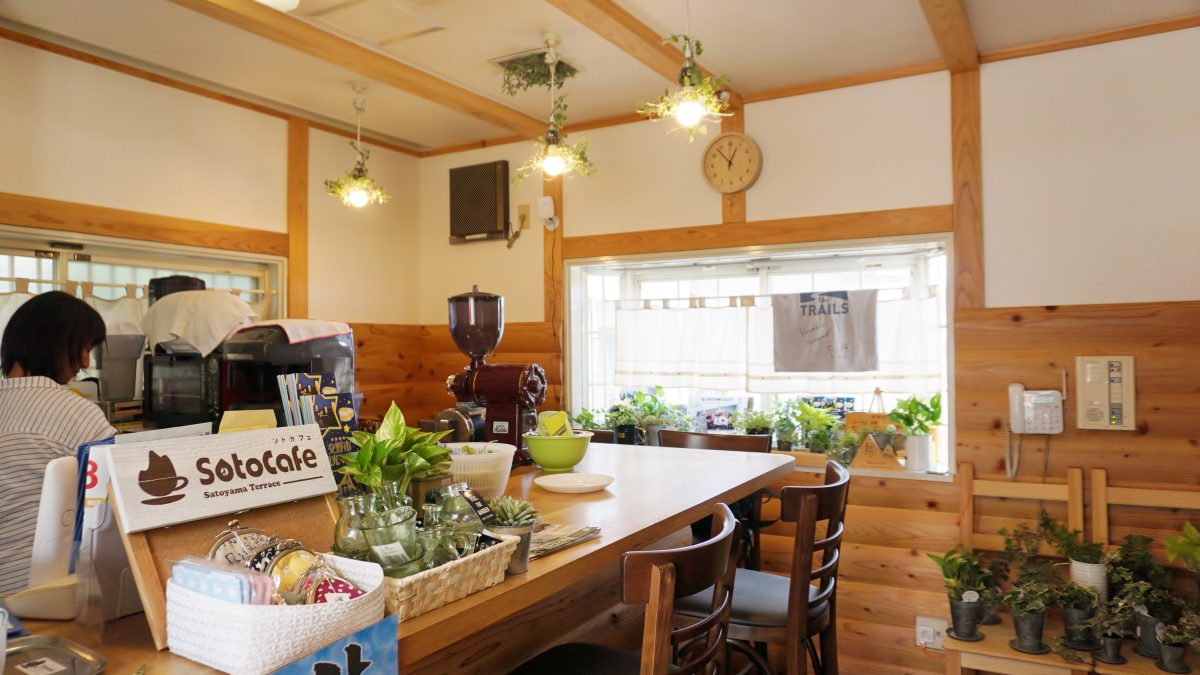 SotoCafe is located near Keihan Kisaichi Station.
Kisaichi Station is not a big station. But, the station is the central place connecting to Katano's great nature such as the Botanical Garden of Osaka City University and Osaka Prefectural Forest Park.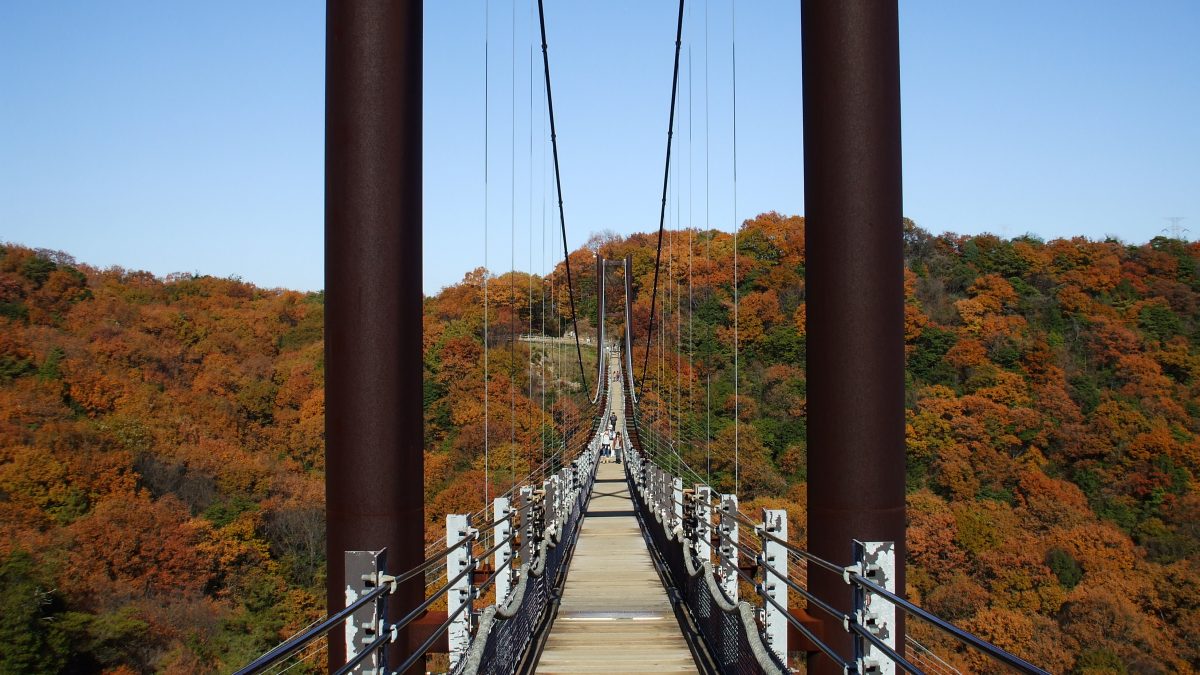 Therefore, a lot of hikers come to Keihan Kisaichi Station every weekend. In particular, a big suspension bridge called "Hoshi no Buranko" gathers a huge number of visitors who watch autumn leaves sea. The scenery of autumn leaves sea is magnificent.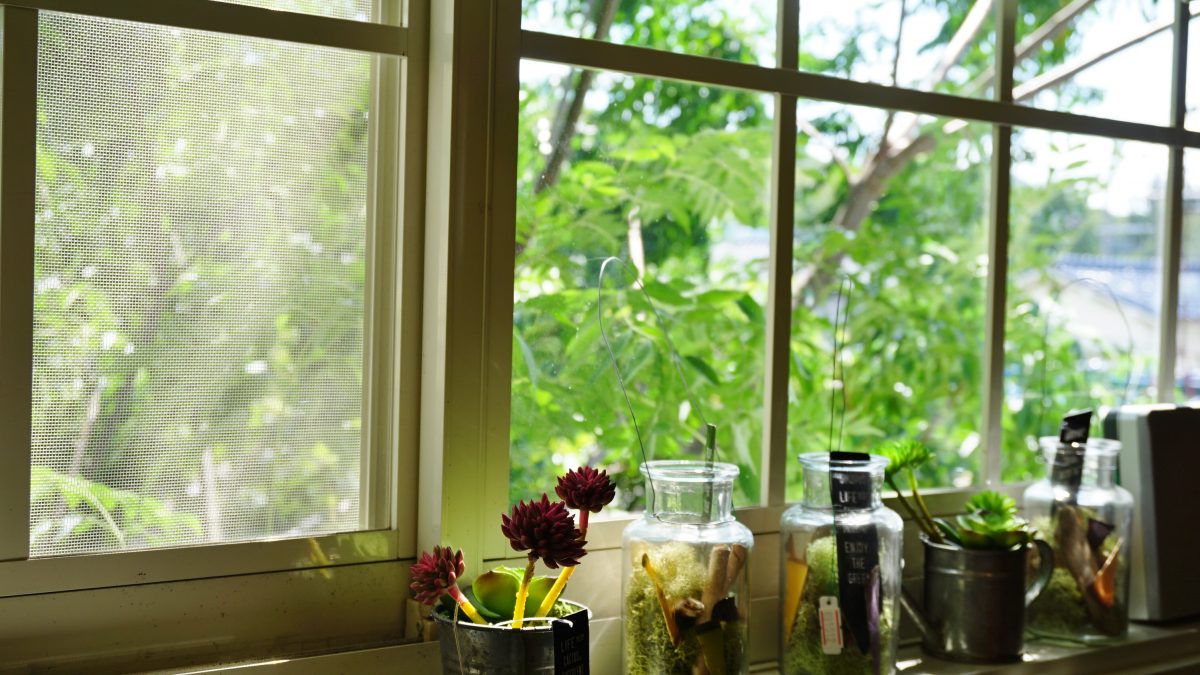 SotoCafe is the best place to have a break after a long walk. The cafe is tenderly embraced by sunshine filtering through the branches of trees. The space can mitigate hikers' tiredness with a cup of coffee.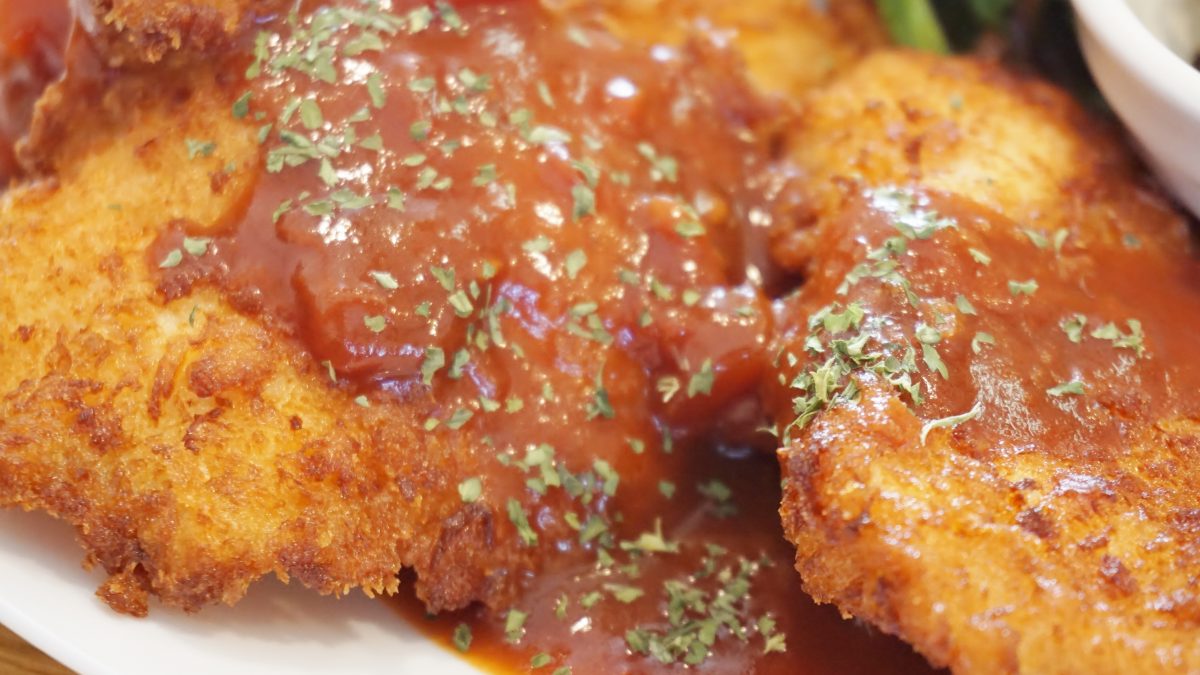 Of course, you can enjoy cakes and meals in the cafe. SotoCafe serves lunch menues in reasonable prices. The owner's recommendation is deep-flied cutlet of chicken. You can choose one of two sauces – tartar and tomato. It is crunchy and juicy. You must like it.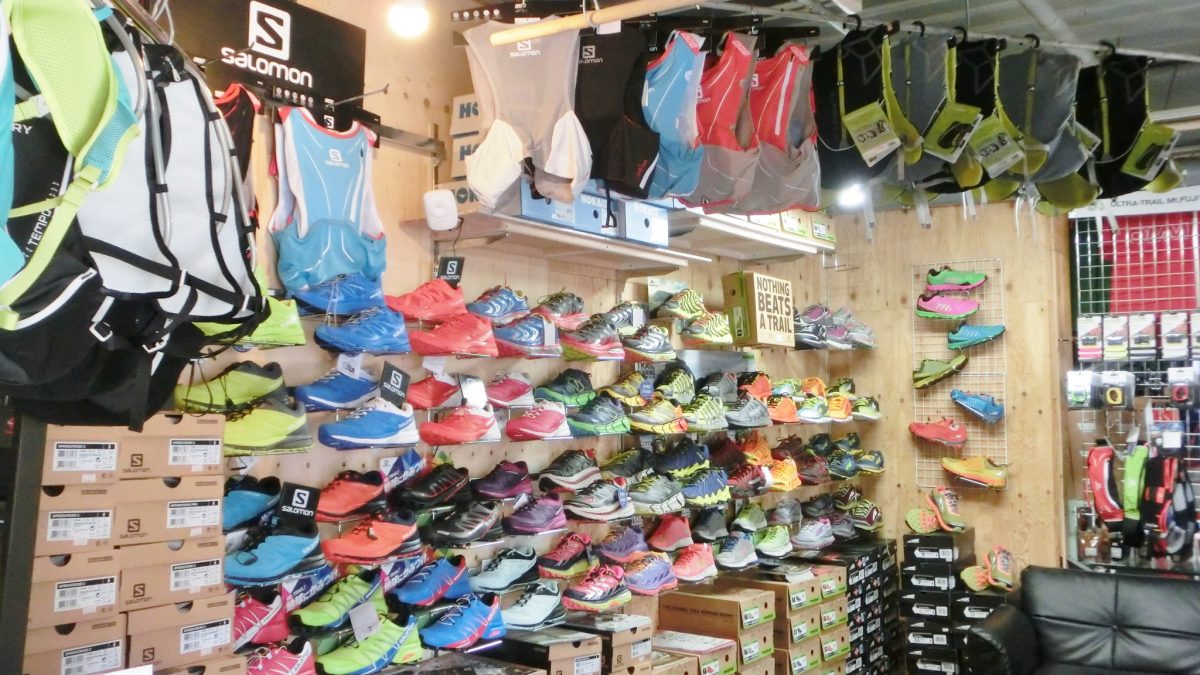 The SotoCafe's owner, furthermore, runs a trail running shop – SotoAso near Kisaichi Station. He plays an central role to promote Katano's great nature as a tourism resource. He hosts a variety of events in the Kisaichi area.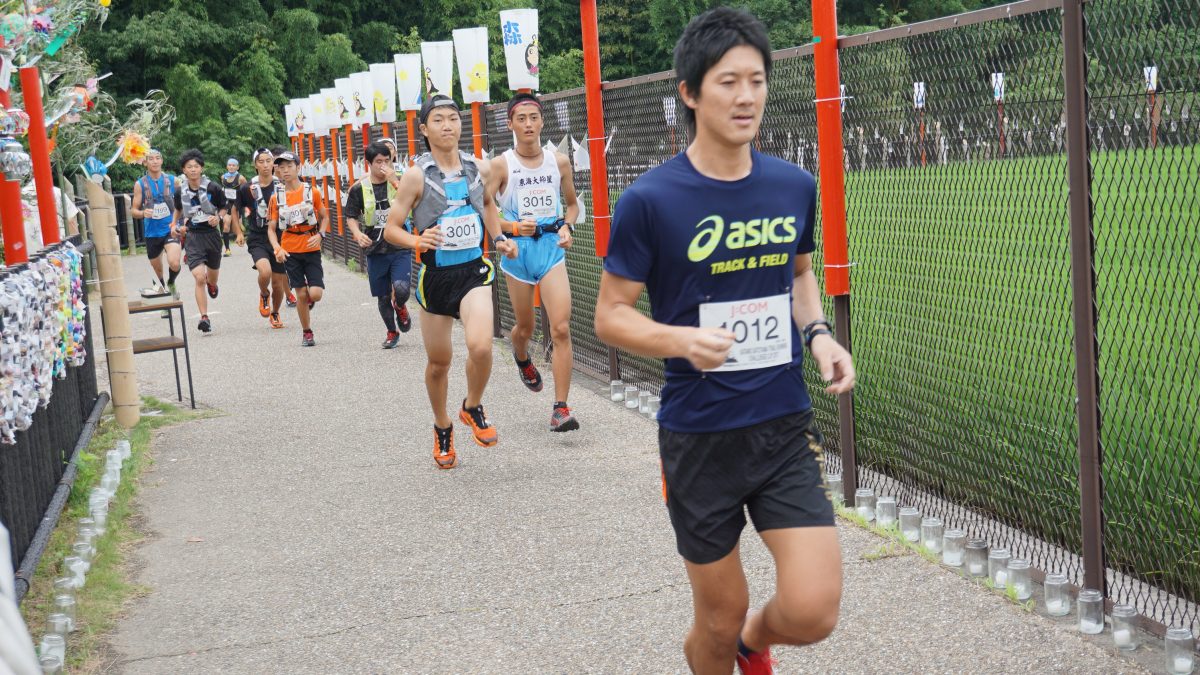 For example, he holds Katano Trail Running Challenge Cup in summer. In this events, participants run through a wild trail path. A number of participants is increasing year by year. Katano Trail Running Challenge Cup is one of the biggest summer events of Katano.
SotoCafe
4-10 Kisaichi 8 Chome Katano City
Opening hours:
(Weekday) 12:00p.m. ~ 5:00p.m.
(Weekend) 11:00a.m. ~ 5:00p.m.
Close:
Monday & Wednesday