You can read past information which was introduced as Katano's latest news here.
The Entry for Katano City Marathon 2019 Kicked Off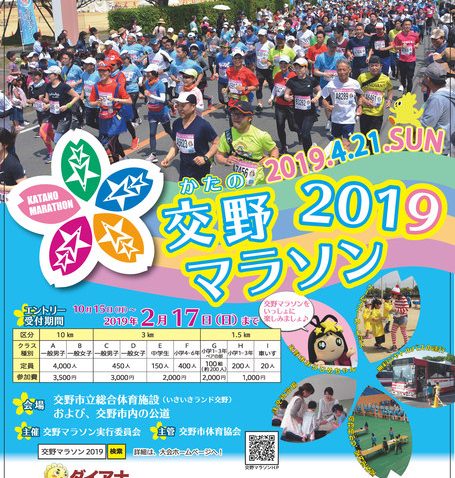 Katano's biggest sports event, Katano City Marathon 2019 has begun the runners' entry from October 15th 2018.
The event will be held on April 21st 2019 at Iki Iki Land Katano. In 2018, about 5000 participants enjoyed running through Katano.
Furthermore, a lot of local volunteers supported the success of the event as game's maker. Katano City Marathon gives you the best opportunity to get in touch with Katano's hospitality.
For further information about Katano City Marathon 2019, please click here.