Thank you for coming to I Love Katano.
This is a private website to root for Katano City (Osaka, Japan). This website will introduce Katano City's history, culture, latest events, and popular spots. I hope you enjoy them and have the interests in Katano City.
Although Katano City is an obscure city for even many Japanese as well as foreign travelers who visit Japan, it has a variety of original events and spots. I would like you to experience a quaint countryside of Japan in Katano City.
If interesting, please visit Katano City and discover something new.
I would be happy if this website is helpful for your travel to Japan.
Caution: The Risk of Heat Stroke
Hot summer is coming to Japan like last year. The temperature in Osaka has already reached more than 30 degrees in spite of the end of May. In recent years, the risk of heat stroke is increasing. It causes serious symptoms such as high fever, disturbed consciousness, and, in the worst case, death.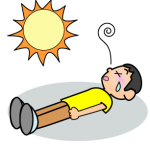 To avoid heat stroke, frequently drinking water or isotonic water is significant.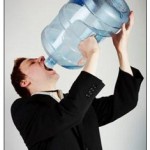 New Uploaded
Katano's Latest News
To read past events and news, please go to the Past News Page.
Gratitude
I owe many thanks to the Minna no Katsuryoku Ka of Katano City Council, Katano City Foundation for Cultural Properties, archivists of Katano City Museum of History and Folklore, librarians of Katano City Library, Katano International Friendship Association, and my friends. They helped me to make this website.