Thank you for coming to I Love Katano.
This is a private website to root for Katano City (Osaka, Japan). This website will introduce Katano City's history, culture, latest events, and popular spots. I hope you enjoy them and have the interests in Katano City.
Although Katano City is an obscure city for even many Japanese as well as foreign travelers who visit Japan, it has a variety of original events and spots. I would like you to experience a quaint countryside of Japan in Katano City.
If interesting, please visit Katano City and discover something new.
I would be happy if this website is helpful for your travel to Japan.
New Uploaded
Nov. 28th New Photos uploaded on the Katano Gallery page
Katano's Latest News
Katano Sumo Wrestler made 11 wins in the Fukuoka Round 2013
A professional Sumo Wrestler from Katano, Shota Ikioi, made 11 wins (4 losses) in the Fukuoka Round 2013 and confirmed the promotion of ranking from Maegashira 5 Maime (the 5th place of Maegashira) in the next round 2014.
27 years old Sumo Wrestler smoothly added to the wins and won the fighting-spirit award (Kanto Sho). His Sumo skills are gradually being improved as he experiences rounds in the top division called Makuuchi. In the next round, his ranking will come in the 2nd or 3rd place of Maegashira.
If Ikioi makes more than 8 wins in the next round, his rank may rise to three highest ranks below Yokozuna; Ozeki, Sekiwake, and Komusubi.
Go Ikioi!!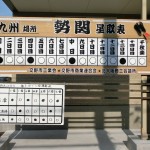 Exclusive
A hand-made hamburger shop in Katano, Marigold, has launch a new menu, named Italian Hamburger from this Friday (Nov. 8th). Let's eat now!!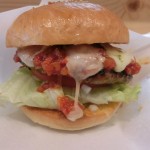 Katano Canvas 2013 held on December 21st 2013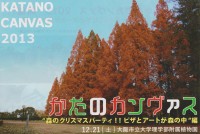 The art and food event named Katano Canvas 2013 will be held at Osaka City University Botanical Garden. This event is implemented as one of activities of Katano Orihime College. In Katano Canvas 2013, various artworks will be displayed in the Botanical Garden and many artists such as a musician and a dancer will show their performance.
Furthermore, you can have brick-oven pizzas in the event. It must satisfy you mentally and physically.
Why don't you enjoy arts and pizzas in Katano's forest?
To learn more information about Katano Canvas, please visit the official Facebook page below (Japanese only).
The 3rd Katano Charity Marathon held on April 20th 2014 
The 3rd Katano Charity Marathon will be held on April 20th 2014. About 6000 runners run through Katano City in the charity marathon of this year. A part of a participation fee is donated to associations for the disable. The entry for the charity marathon have launched from October 1st 2013.
For further information, please visit the official website of the Katano Charity Marathon.
To read past events and news, please go to the Past News Page.
Gratitude
I owe many thanks to the Minna no Katsuryoku Ka of Katano City Council, Katano City Foundation for Cultural Properties, archivists of Katano City Museum of History and Folklore, librarians of Katano City Library, Katano International Friendship Association, and my friends. They helped me to make this website.