Thank you for coming to I Love Katano.
This is a private website to root for Katano City (Osaka, Japan). This website will introduce Katano City's history, culture, latest events, and popular spots. I hope you enjoy them and have the interests in Katano City.
Although Katano City is an obscure city for even many Japanese as well as foreign travelers who visit Japan, it has a variety of original events and spots. I would like you to experience a quaint countryside of Japan in Katano City.
If interesting, please visit Katano City and discover something new.
I would be happy if this website is helpful for your travel to Japan.
Caution: The Epidemic of Influenza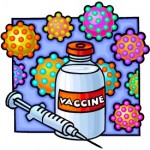 Now, influenza is going around Japan at the moment. Particularly, it is said that children and the elderly are susceptible to flu. Please wash your hands and gargle your mouth and throat frequently.
If liviing in Japan, you can receive a vaccination against flu at a clinic or a hospital. It will cost you about 3000 JPY.
New Upload
New Disaster Prevention Manual Uploaded on Katano's Disaster Prevention Manual page
A new revised disaster prevention manual for foreign residents of Katano; "Natural Disasters in Katano revised edition 2014″ has been completed. A new page about Emergency Warning System has been added to the manual. It would be happy if the revised manual is helpful to learn natural disasters in Katano.
To read the revised manual, please click here.
Katano's Latest News
Let's Run through Spring Katano in Katano Charity Marathon 2015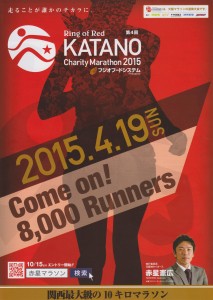 Katano Charity Marathon 2015 which is the biggest sport event in Katano is held on April 19th at Ikiiki Land Katano. The entry for the event has already kicked off. You can apply for it through an entry form or on the official website (http://katanomarathon.com). The deadline of  the entry  is January 10th in the entry form and January 31st in a web entry. A part of your entry fee is donated for charities.
To read past events and news, please go to the Past News Page.
Gratitude
I owe many thanks to the Minna no Katsuryoku Ka of Katano City Council, Katano City Foundation for Cultural Properties, archivists of Katano City Museum of History and Folklore, librarians of Katano City Library, Katano International Friendship Association, and my friends. They helped me to make this website.